Department overview
The importance of international human resource development has been increasing following the trend of industrialization and globalization. As a response to the trend, the Graduate Institute of IHRD was established in 2003.This institute currently offers a master-level program with an MBA degree. This program enrolls both local and international students and is taught in English.The institute was established with a goal to cultivate human resource professionals and scholars with an international perspective, cross-cultural communication abilities, professional knowledge, and a willingness to serve people.
Instructional goal​
Our instructional goals are:
1. To cultivate professionals in human resource development and management.
2. To cultivate professionals in international and cross-cultural management.

Students from over a dozen nations each year are taught by a diverse faculty team of academic and industry experts. Students can expect an intellectual, stimulating and insightful learning experience. IHRD courses include basic theories in research and management, professional knowledge of human resource and international affairs, and integrated application of theories and practices. 


Over the years, IHRD has accumulated a large number of alumni who came from many different countries, such as the U.S., Canada, Panama, Belize, Honduras, Nicaragua, Saint Lucia, El Salvador, Dominica, Bolivia, Saint Kitts and Nevis, Haiti, Poland, Russia, Romanian, Hungary, Czech, Senegal, Burkina Faso, Gambia, Malawi, Swaziland, Thailand, Philippines, Indonesia, India, Japan, Mongolia and so on. While studying at IHRD, students are exposed to such a surrounding with various nationalities and cultures, which allow them to learn and live in an international environment.

All courses emphasize a connection between theory and practice. Through working closely with business companies, the government, and non-profit organizations, this institute provides students with opportunities and competencies for becoming an accomplished human resource professional staff.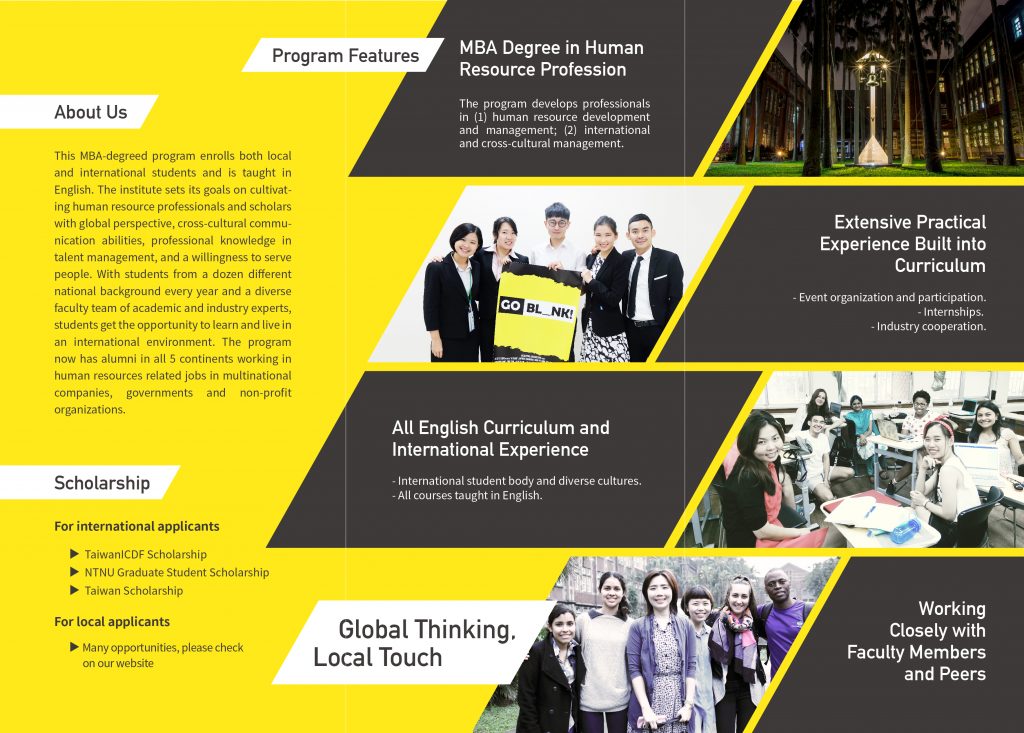 MRT Guting Station: Tamsui Line、Zhonghe Line、Xindian Line, Guting Station Exit 5 Walk alongside Heping East Road for 8 minutes

MRT Taipower Building Station: Xindian Line Taipower Building Station Exit 2 Walk alongside Shi Da Road for 10 minutes